100 years ago…
The term "loft" originates from the English "loft" (attic, top floor of warehouse, trade or factory building). It is a type of housing, which has been adapted for living, transforming former factory premises or any other industrial premises.
The main criteria of this type of housing comprise a large room without partition walls, spaciousness, high ceiling, much light and possibilities to transform the room in various ways, creating intermediate floors, overhangs and other elements. Also apartments on the attic floor are nowadays called lofts.
The origins of lofts can be found in the 20s of the previous century in New York. Prices of land at the city centre increased; therefore, industrial magnates moved their companies outside the city.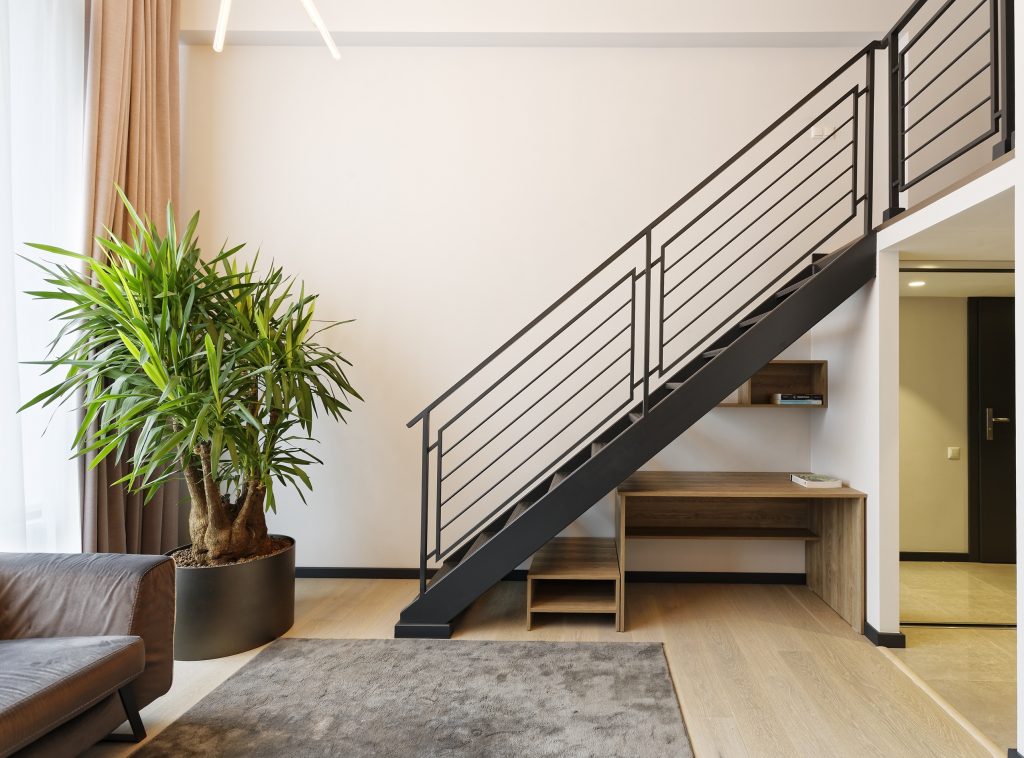 Whereas the buildings of former factories became available to art people. The unimproved premises were initially used by artists as studios, workshops (high ceiling, much light), and also a small corner for living was arranged at the same premises. Rental prices for such housing were significantly lower and available for creative people with low income.
During several decades, loft-type apartments experienced transformations from simple artist workshops into exclusive housing, which could not be afforded by any artist anymore – the stylish apartments were occupied by wealthy lawyers, managers and show business stars.
Gradually, lofts became elite housing. Despite the fact, that initially fitting out of open-plan apartments in former industrial buildings was widespread only in America, in the second half of the previous century lofts appeared almost in every capital city in the world.
Latvia has rich and diverse industrial heritage, which involves many factory buildings built in early 20th century. Currently, many of them are transformed into buildings intended for new functions. The former "Aurora'' factory in Pārdaugava, Ķīpsala gypsum factory, former table-cloth, curtain and lace factory Rita and other factories have become a home of loft apartments.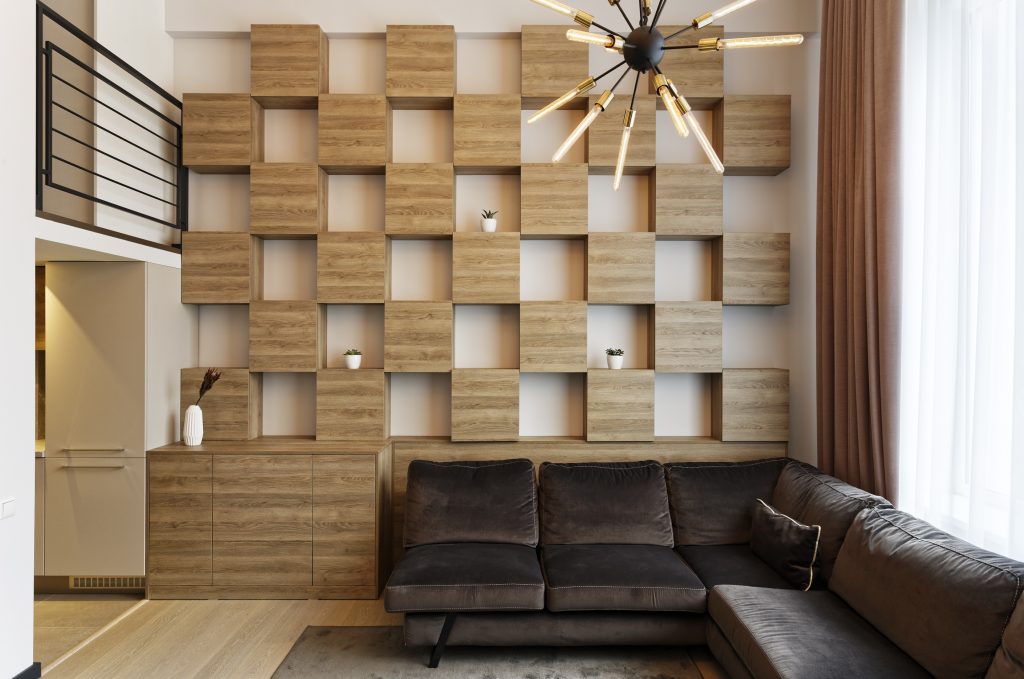 Limited offer and high prices
The contemporary modern person wants its living space to be spacious, comfortable and different from the dominant standard. To have all urban amenities and, at the same time, an excellent view from windows. City dwellers increasingly more appreciate the view from windows and terrace possibilities, where they can create even their own small garden. Frequently, having a meal outside the home is preferred instead of meditation at the kitchen stove; therefore, demand for a separate kitchen and other delimited rooms decreases. Spaciousness, a lot of air and much light – everything that gives a sense of freedom and unlimitedness – prevails.
Although industrial buildings give an opportunity for implementation of extensive spatial ideas, creation of a non-standard residential space and transformation of industrial buildings into residential premises is a complicated and time-consuming process requiring high costs; consequently, lofts are more expensive than "simple" apartments. Moreover, mass generation of lofts is restricted by another factor – each building has only one attic floor, and also the number of old factory buildings available for transformations is not unlimited. As evaluated by experts, lofts are basically "an exclusive event" and is suitable for clients, who can afford something more than simple three-room apartment at their particular life situation.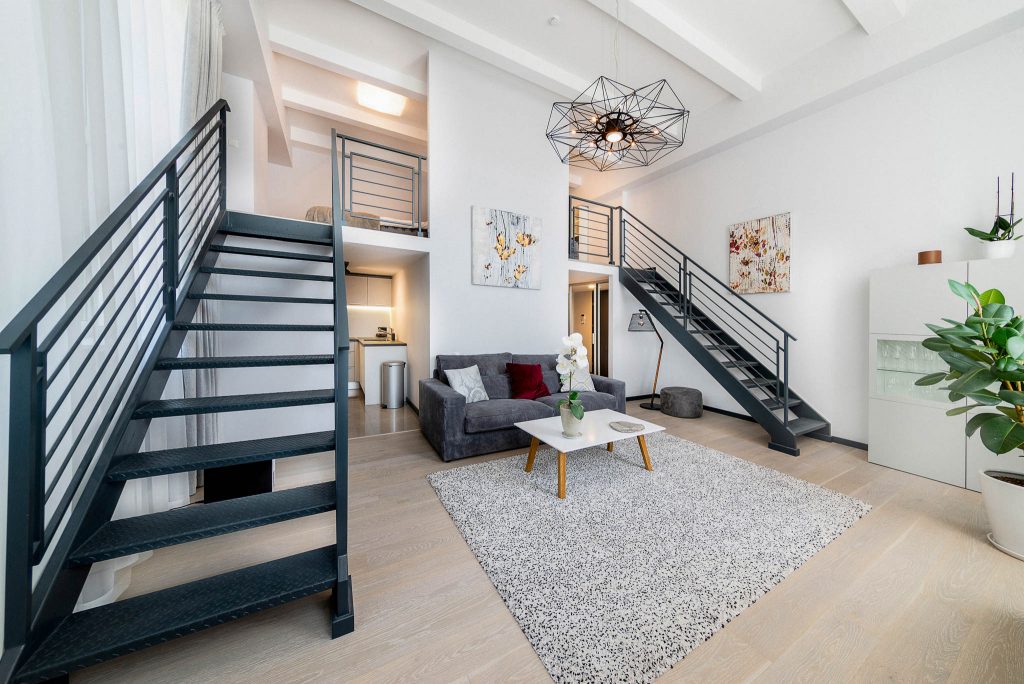 Place of residence with a sense of "flight"
"A loft is something more than just a place to live and feel good in. It is a place, which brings special emotions – basically, a sense of freedom and "flight". Be "not confined" by walls, which creates conditions to relax one's mind, promote its creativity and use more of its potential. For people, who are living in a loft, most likely, it will be easier to think "beyond the limits"," considers Mareks Nemme, the owner of "Trentini" and premise fitting-out anthropologist, adding, that lofts help to resolve emotional issues. "People want to feel free in general. They want to enter a room, where nothing is forced. A free space, free thinking, free choice. This type of space suits a person, who is not attached to things, furniture, is ready to move to any other city in the world at any moment, taking with him or her only a suitcase with only the most essential things,'' the sense of space is described by Diāna Zalāne, the architect of LLC "Diānas Zalānes projektu birojs''. She holds a view, that the signature of lofts is distinctly marked also by the desire for qualitative architecture and contemporary, qualitative design; therefore, such apartments can be afforded only by persons, who not only understand these values, but also are ready to pay for them. Whereas Didzis Krūmiņš, the Board Member and architect of the architects office LLC "DO studio" has observed and come to a conclusion: "People living in our latitudes have insatiable thirst for light. A loft, of course, does not eliminate this thirst completely, but it is a variant for achieving a sense of spaciousness filled with light even in a small apartment."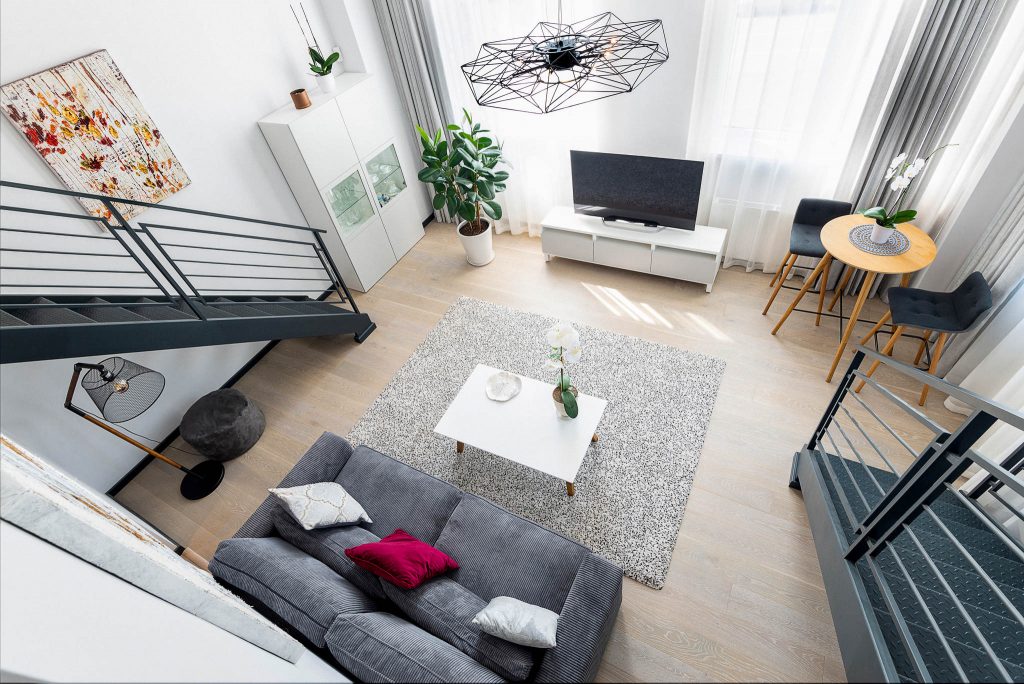 Attractive loft apartments for an attractive price in Āgenskalns
One of rousing offers of loft apartments in Riga is currently available in Āgenskalns, where a modern two-level apartment with large windows, high ceiling and extensive possibilities for free creative expression in terms of creating the desired design can be acquired for an attractive, reduced price – starting from 1,500 euros per square meter. The offer involves full finish, and the apartment is offered without furniture and kitchen equipment. The reborn premises of the former table-cloth, curtain and lace factory Rita – Kalnciema Quarter Residences – offer more than 10 various loft-type apartments with various area, which embody a dream of special living space in the city. These apartments are made special by their unique interior, developed by Latvian interior designers, who have implemented their vision of city life. Kalnciema Quarter Residences in Riga, at Valentīna Street 16, form harmonic synergy of world view, respect towards the history of the city, and contemporary architecture. It is a living space with a sense of belonging to the city, similarly thinking neighbours, improved environment adjacent to the house, and friendly surroundings. Being located just a few steps away from the main streets of Riga and, at the same time, in the quiet Āgenskalns district, Kalnciema Quarter Residences allow to feel and experience the real city life.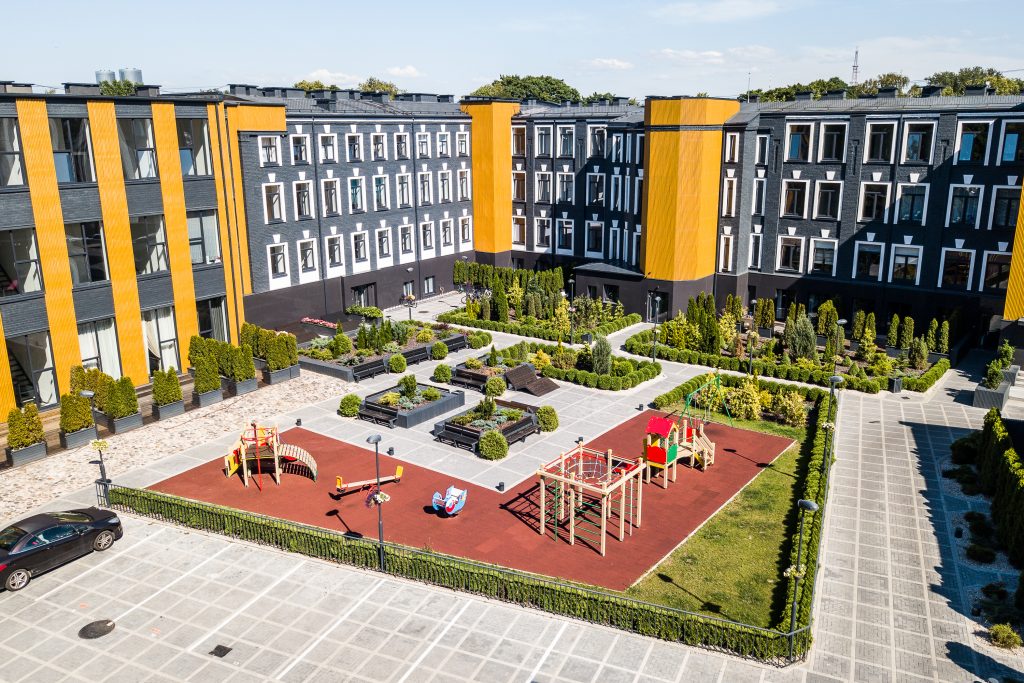 2018.11.8